Hi, y'all!
We are thrilled to be bringing you our tour schedule for our upcoming Send Your Thoughts tour for The Honeys by Ryan La Sala (July 18-30). If you haven't already done so, please make sure to preorder a copy of the book, add it to your TBR, and don't forget to follow all of our wonderful hosts and the author on social media!
---
The Honeys
by Ryan La Sala
Published by Scholastic Press
Releasing on May 3rd 2022
YOUNG ADULT FICTION—Coming-of-age, Contemporary, Horror, 2SLGBTQIA+ Fiction
From Ryan La Sala, the wildly popular author of Reverie, comes a twisted and tantalizing horror novel set amidst the bucolic splendor of a secluded summer retreat.
Mars has always been the lesser twin, the shadow to his sister Caroline's radiance. But when Caroline dies under horrific circumstances, Mars is propelled to learn all he can about his once-inseparable sister who'd grown tragically distant.
Mars's genderfluidity means he's often excluded from the traditions — and expectations — of his politically-connected family. This includes attendance at the prestigious Aspen Conservancy Summer Academy where his sister poured so much of her time. But with his grief still fresh, he insists on attending in her place.
What Mars finds is a bucolic fairytale not meant for him. Folksy charm and sun-drenched festivities camouflage old-fashioned gender roles and a toxic preparatory rigor. Mars seeks out his sister's old friends: a group of girls dubbed the Honeys, named for the beehives they maintain behind their cabin. They are beautiful and terrifying — and Mars is certain they're connected to Caroline's death.
But the longer he stays at Aspen, the more the sweet mountain breezes give way to hints of decay. Mars's memories begin to falter, bleached beneath the relentless summer sun. Something is hunting him in broad daylight, toying with his mind. If Mars can't find it soon, it will eat him alive.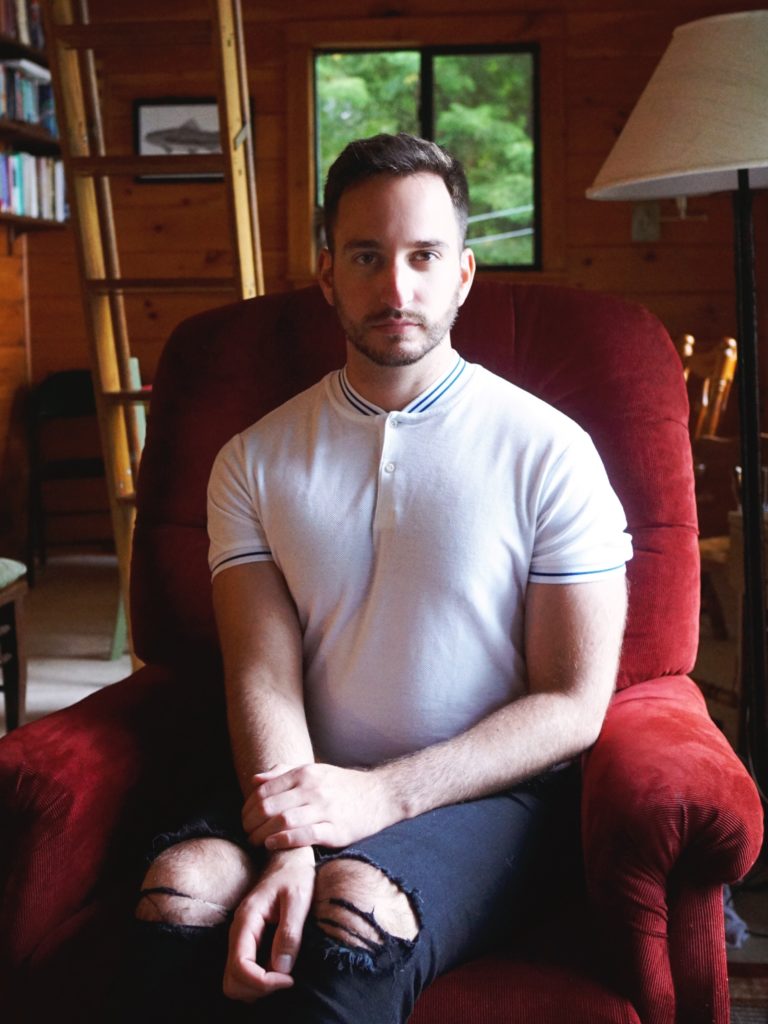 Ryan La Sala writes about surreal things happening to queer people.
Ryan resides in New York City, but only physically. Escapist to the core, he spends most of his time in the astral planes and only takes up corporeal form for special occasions, like brunch and to watch anime (which is banned on the astral planes).
Ryan is the author behind the riotously imaginative Reverie, and the brilliantly constructed Be Dazzled. He has been featured in Entertainment Weekly, NPR, Tor.com, and one time Shangela from RuPaul's Drag Race called him cute. Right in the middle of the road downtown! So. Pretty big deal all around, yes?
His next book, The Honeys, will be publish with Scholastic on May 3, 2022.
BLOG TOUR
July 18
Jena Brown Writes – Review & Favorite Quotes
Celia's Reads – Review
Second Hand Reader – Review
July 19
Feather Bound Books – Review & Favorite things about The Honeys
Unconventional Quirky Bibliophile– Review & Mood Board
emmreadsbooks – Review
July 20
July 21
Book Lover's Book Reviews – Review
Books Are Magic Too – Review & Favorite Things About The Honeys
My Honey Reads – Review
Rampant Reading Reviews – Review
July 22
Moonlight Rendezvous – Review & Favorite Quotes
Djreadsbooks – Review & Favorite Things About The Honeys
Ariel's Book Corner – Review & Mood Board
July 23
July 24
Curls, Pops & Spines – Review & Mood Board
Nonbinary Knight Reads – Review & Favorite Quotes
Musing of souls – Review
July 25
uponthebooktower – Review & Favorite Things About The Honeys
wilted pages – Review & Journal Spread
Page by Paige Books – Review & Mood Board
July 26
Bri's Book Nook – Review & Favorite Quotes
perusewithcoffee – Review & Mood Board
Brinns Books – Review & Favorite Quotes
Sheaf & Ink – Review
July 27
Sarah Mackenzie Reads – Review & Favorite Quotes
Sunnysidereviews – Review & Mood Board
Reading Stewardess – Review
July 28
Doodles and Books – Review & Makeup Look
Rainbookworld – Review & Favorite Things About The Honeys
The Page Ladies – Review
July 29
Confessions of a YA Reader – Review & Favorite Quotes
Nine Bookish Lives – Review & Favorite Things About The Honeys
HerBookishObsession – Review & Author Interview
July 30
Book Corner – Review & Favorite Quotes
The Book Dutchesses – Review & Favorite Things About The Honeys
The Clever Reader – Review
---