Hi, y'all!
We are so excited to be bringing y'all our tour for the highly anticipated Ski Weekend by Rektok Ross! This tour will take place on October 26th and will be a release day tour. We'll be looking for 20 hosts for each portion. We'll be prioritizing those hosts who identify with the noted representation in the book.
Open Internationally. Selected USA based tour hosts will receive a physical copy closer to the tour start date. Digital copies will be provided to all chosen hosts.
REPRESENTATION: #OwnVoices scoliosis disability; diverse cast; Anorexia discussion
To sign up for this tour, please click the button below! For more information on the book and author, please continue scrolling through this post.
---
Ski Weekend
by Rektok Ross
Published by SparkPress
Releasing on October 26, 2021
Young Adult, Survival Thriller
TRIGGER/CONTENT WARNING(S): Anorexia Discussion
The Breakfast Club meets Alive in this gripping tale of survival, impossible choices, and the harrowing balance between life and death.
Six teens, one dog, a ski trip gone wrong . . .
Sam is dreading senior ski weekend and having to watch after her brother and his best friend, Gavin, to make sure they don't do anything stupid. Again. Gavin may be gorgeous, but he and Sam have never gotten along. Now they're crammed into an SUV with three other classmates and Gavin's dog, heading on a road trip that can't go by fast enough.
Then their SUV crashes into a snowbank, and Sam and her friends find themselves stranded in the mountains with cell phone coverage long gone and temperatures dropping. When the group gets sick of waiting for rescue, they venture outside to find help–only to have a wilderness accident leave Sam's brother with a smashed leg and, soon, a raging fever. While the hours turn to days, Sam's brother gets sicker and sicker, and their food and supplies dwindle until there isn't enough for everyone. As the winter elements begin to claim members of the group one by one, Sam vows to keep her brother alive.
No matter what.
Filled with twists, secrets, and life-changing moments, Ski Weekend is a snow-packed survival thriller featuring a diverse cast of teens that will appeal to fans of One of Us is Lying and I Am Still Alive.
Rektok Ross is the pen name of Liani Kotcher, a trial attorney turned young adult author and book blogger. An avid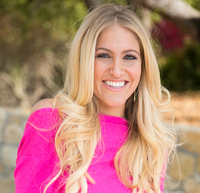 reader since childhood, Liani writes exactly the kind of books she loves to escape into herself: exciting thrillers with strong female leads, swoon worthy love interests, and life-changing moments. She graduated from the University of Florida School of Journalism and obtained her juris doctorate at the University of Miami School of Law. Originally from South Florida, she currently splits her time between San Francisco and Los Angeles with her husband, stepkids, and her dogs.
You can find her online just about anywhere at @RektokRoss, as well as on her website, www.RektokRoss.com, where she blogs about books and writing.